ABCasa believes in gathering efforts to search for a more fair and equal society, where valuing and complying with socio-environmental responsibilities are moral obligations of every institution.
Established to foster citizenship development in its members, partners, market professionals, ABCasa Social center fosters actions related to ABCasa operation field that generate short, mid and long term solutions to needy communities and the environment.
Searching for social actions that make a difference, nowadays the center funds programs aimed at professional development and vulnerable population housing condition improvement, and searching craftsmen communities that need support to manufacture and market their products.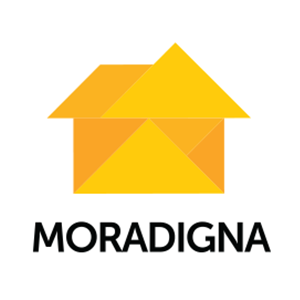 Funded by ABCasa, Julita Foundation has developed the Administrative Assistant course in young apprentice mode, aimed at 14- to 29-year old students that will be certified to work in home and decoration good market. The 40-student class started the course in February, 2019, at the Foundation Head Office, in Jardim São Luís. In order to get the certificate, they must have minimum attendance rate and present an Undergraduate Thesis Work. By the end, all will have their résumés registered in a database that will be a reference to field members and companies searching for hiring.
Julita Foundation mission is servicing children, youngsters and families in social vulnerability condition. Acknowledged by Doar Institute as one of 100 best NGOs of the country for donations, and its socio-educational work reaches around 1,200 people daily.
Moradigna social undertaking goal is renovating unhealthy housings, that is, that have excessively humidity, mould, poor lightning and electric workarounds, quickly and at low cost, relying on company support to fund works in precarious housing, located in poor regions.
In January, 2019, ABCasa Social funded the renovation of one room in a house considered unhealthy, selected by SASF (Family Social Support Service), of São Paulo City Hall. The electric installation and the painting were re-executed and new doors, windows and floor were installed, leaving the room in proper conditions to be occupied by the family children.